How Our Programs Impact Youth
Our award-winning programs support youth to connect with nature, develop skills to care for nature, grow land-based job skills, and connect with community. Each season, we evaluate our programs to measure and deepen impact, and advance our commitment to anti-oppression and inclusion. Watch the video to learn more about our impact areas and hear directly from EYA youth!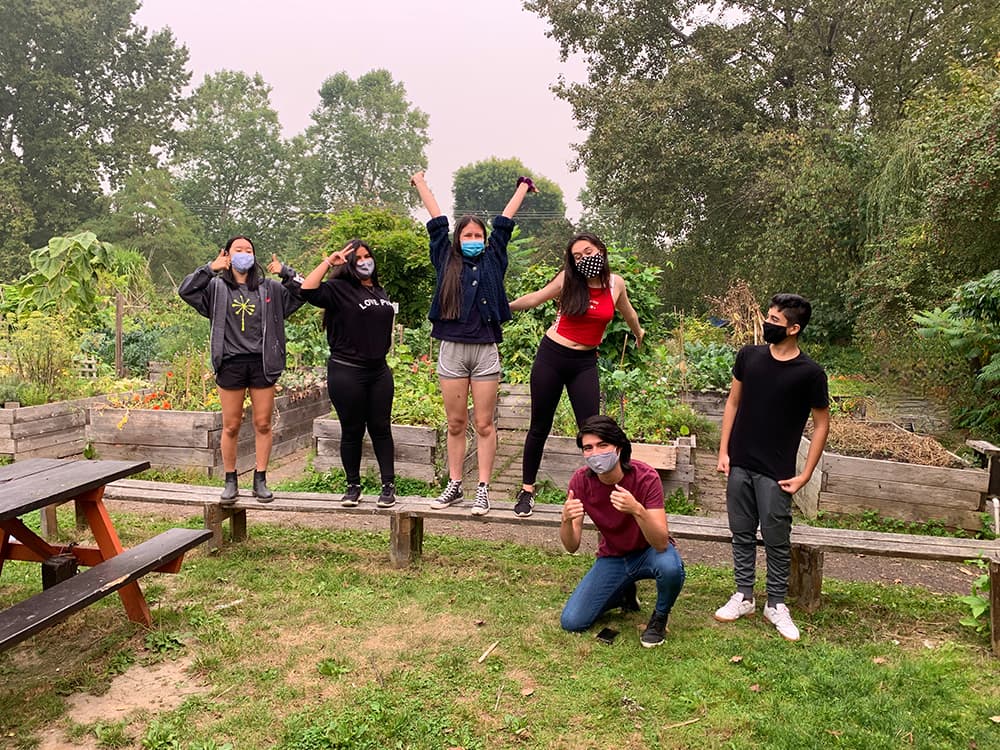 1. Connecting With Nature
EYA programs support youth to deepen their relationship with the land. Youth report feeling increased respect for the environment and sense of reciprocity and kinship with nature, and more desire to care for nature.
"I feel more connected to the environment and more caring towards nature. It feels good to know that I can make a positive influence in my community."
2. Skills To Care For Nature
EYA programs support youth to develop the skills, practical experience, and confidence to steward and restore the environment, including native plant horticulture, ecological restoration, and Indigenous land stewardship practices.
"I've learned new skills that I've never thought about before. I didn't know how to plant seeds, make soil, and know what birds are native to my community before this program. I feel empowered to take action to protect the environment."
EYA programs support youth to develop land-based job and employability skills that empower them to pursue values-aligned green livelihoods that care for nature.
"The program helped me get clean and get a legal job. It helped me communicate better. It opened up possibilities by learning about different land-based jobs and has given me so much confidence in myself."
4. Connecting With Community
EYA programs support youth to develop new friendships, increase connection to community, meet Elders and Knowledge Keepers, and grow self-confidence.
"I feel stronger as a person. I developed more friendships and have learned to be more involved with my community. The program really improved my knowledge of this land and helped me understand more about how I can help make this world a better place."
Help Youth Care for the Environment
We value every gift equally.
Join us as a supporter.