This paid 10-week job training program and 12-week work placement will support you to develop land-based job skills in horticulture, ecological restoration, and plant medicine, as well as employability skills like project management and communication.
Location
Strathcona Community Gardens (759 Malkin St), Renfrew Ravine (3998 Renfrew St), and EYA's office (610 Main St)

Program Dates

September 19, 2023 - February 26th, 2024

Land-based training: Sept 19 - Nov 25;

Work Placement: Nov 27 - Feb 26

Eligibility
Youth ages 18-25 who identify as Indigenous, Black, People of Colour, and/or living with a disability. You must also be a Canadian citizen, permanent resident, or person granted refugee status, legally entitled to work in Canada, and double vaccinated.

Supports
You will be paid $16.75/hour during the training and work placement. Bus passes are provided for the whole program and lunches are provided during the 10-week training.
Frequently Asked Questions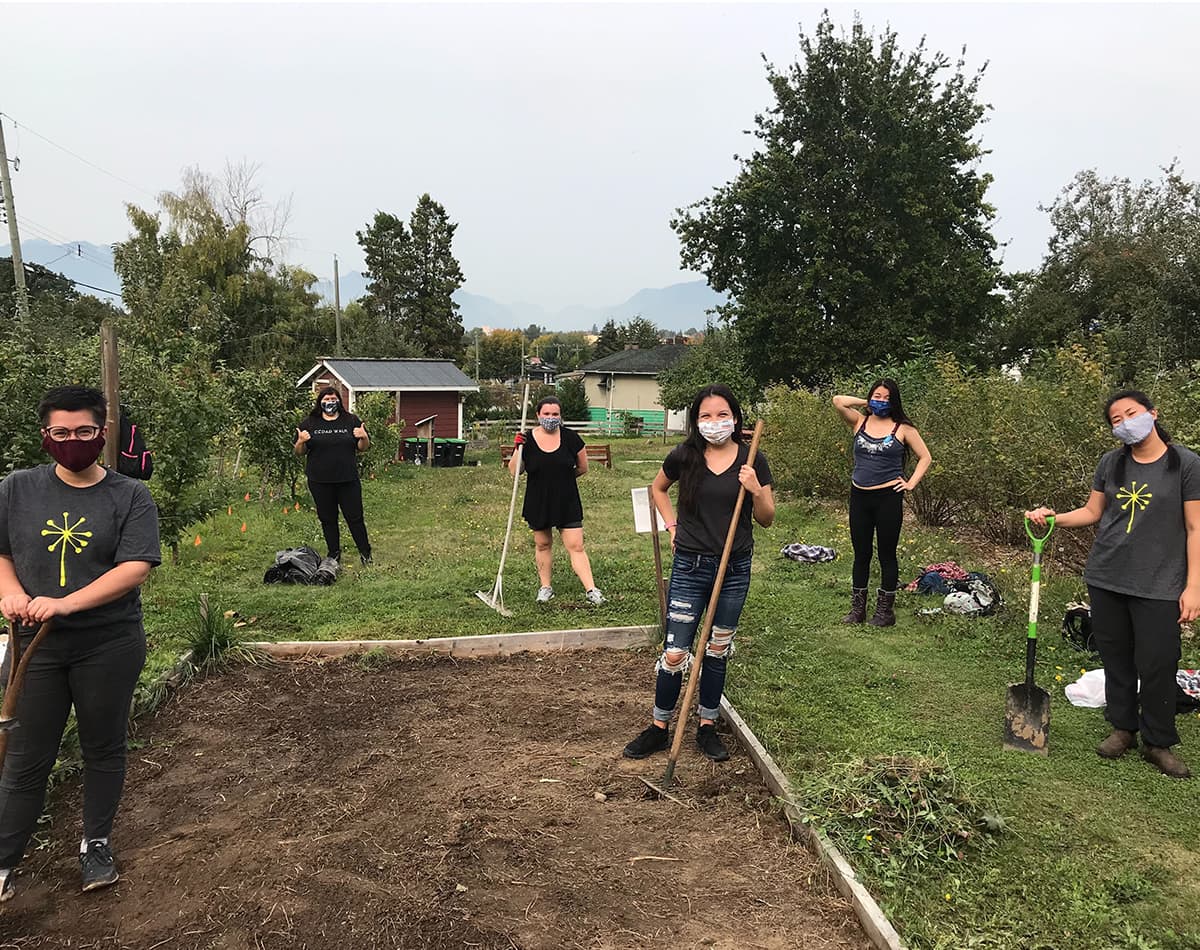 Roots & Shoots participants at one of EYA's land stewardship sites in East Vancouver.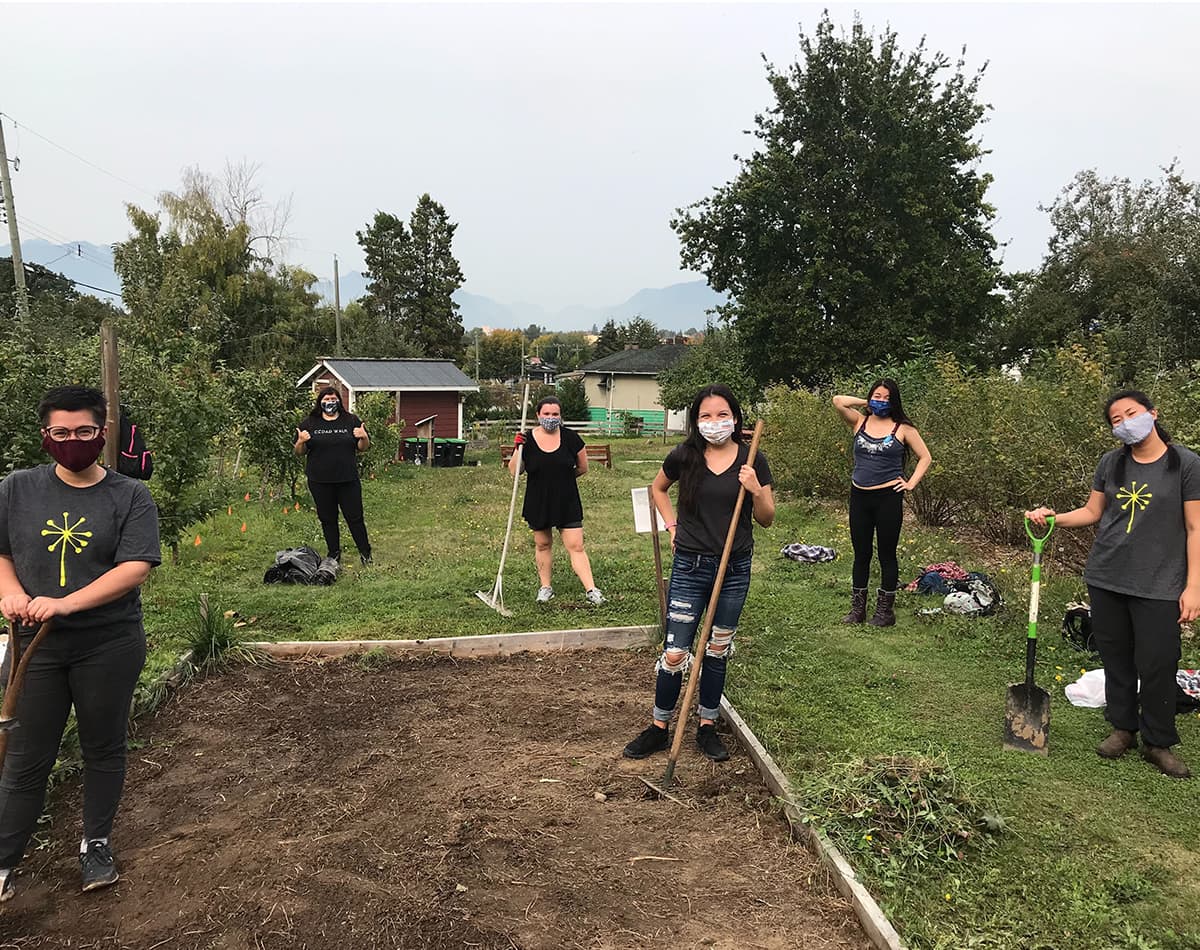 Youth participants learn about ecological restoration techniques.
Youth participants learn to identify and harvest native plants for food and medicine.
Youth participants learn about native plant propagation and care at EYA's nursery.
Each program day starts with a check in and closing circle.
"At the beginning of the training, I set a goal to find meaningful employment that is aligned with my values…and I did it! This is the first time I was able to set a goal and achieve it and it has been really rewarding. Having meaningful work is something I didn't see happening for me, so it's been surreal to actually have a job that I enjoy."
Have Questions? Let's Connect