2021 Year in Review and Annual Report
We reflect back on the year and invite you to read our Annual Impact Report!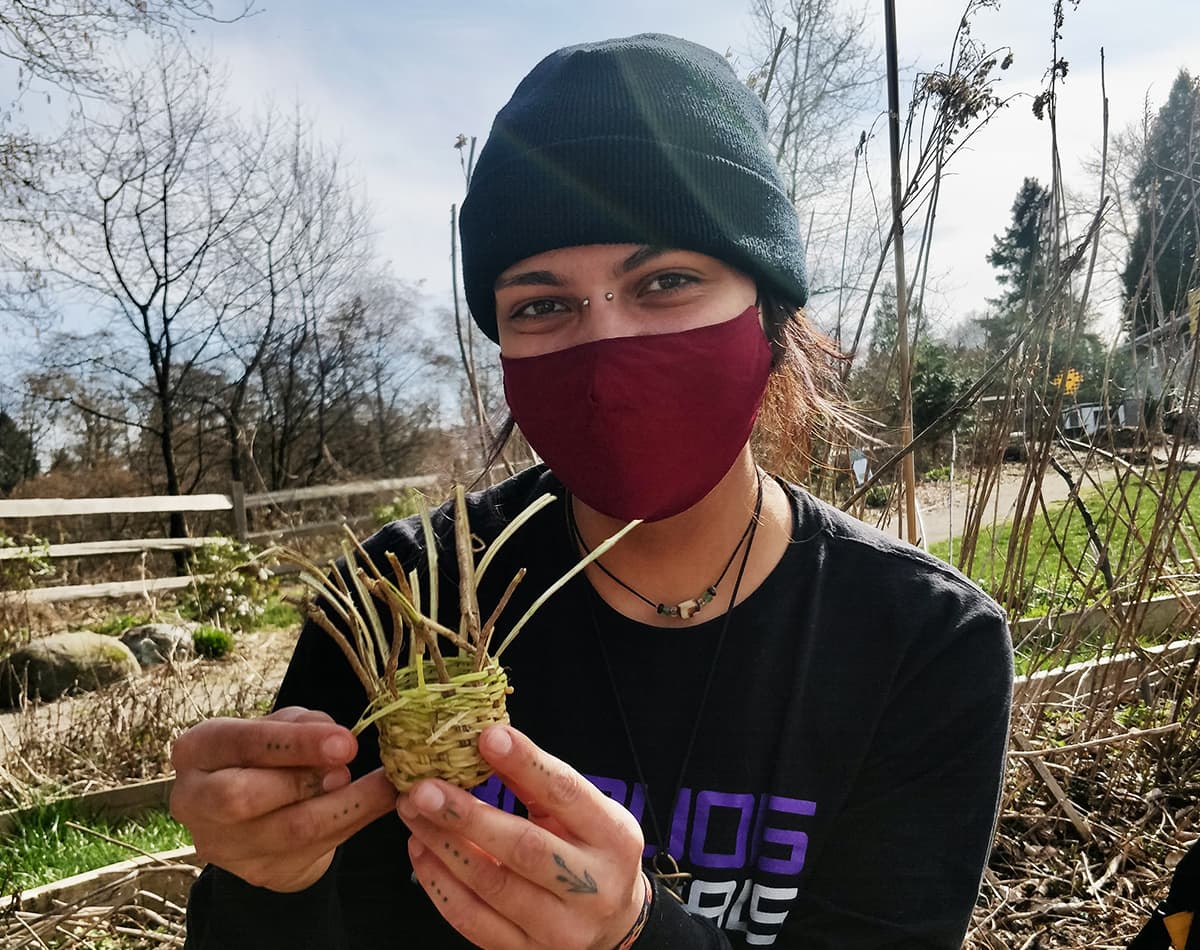 Dear community,
From heat domes to atmospheric rivers, we all felt the effects of a changing climate this year – but some of us more than others, thanks to the unequal distribution of green space in our city that causes more intense heat and flooding in lower income, racialized communities.
As we moved through these new weather events, our team was reminded why centring the voices of youth targeted by systemic oppression is vital for a just and sustainable future. At EYA, it was a year of strengthening and deepening our environmental justice work. We integrated trauma-informed practices into our programs and restructured our staff team to support youth to move into leadership roles at EYA. We also updated our employment training curriculum to unpack and look critically at colonial norms like "professionalism". Diving into this work resulted in creating a long list of other actions that we're still working to achieve!
We were also reminded that local youth are ready to lead the way on transformative change – and that our communities are ready to support them. Over the past year, 246 youth completed our land-based education and employment training programs and another 118 youth were waitlisted. At the same time, we received increased donations from local businesses and individuals, including a transformative $200,000 gift from St Andrew's-Wesley United Church, an LGBTQ2+ affirming church committed to reconciliation and environmental justice. This is the single largest donation in EYA's history and will support capacity-building projects and the long-term financial stability of the organization.
We were also excited to see growing interest in our annual Plant Gifts to Community event, now in its fifth year. Last year, youth participants in our programs grew over 2600 native plants that were gifted to wildlife habitat and food sovereignty projects led by 40 schools and community groups in East Vancouver and Indigenous groups across the region including Kilala Lelum, Vancouver Native Housing Society, and the Squamish Nation.
We're deeply grateful to each youth who contributed their knowledge and time to our programs this year and to our supporters who gave so generously. We're excited for what's to come and look forward to continuing to grow and learn alongside you.
In solidarity,
The EYA team